Kenmerken:
schoonwatertank : 110 liter
opnametank : 110 liter
capaciteit : 5.200 m2/uur
schrobbreedte : 83 cm
zuigmondbreedte : 103 cm
borsteldruk : 30 – 45 – 75 kg
toerental borstels : 210 TPM
geluidsdrukniveau : 68 dB(A)
gewicht : 410 kg
afmetingen: 156x103x144cm
werkduur: 3,5 uur (Li-Ion)
Standaard accessoires:
borstels, padhouders, accupakket (Li-Ion) en ingebouwde lader

Smart Floor Solutions B.V.
Lübeckstraat 16
7575 EE Oldenzaal
The Netherlands
Tel: +31 (0)85-7731107
[email protected]
Full-service operational lease voor een vaste prijs per maand!
De ICE RS32 BTL is een zogenaamde 'slimme' schoonmaakmachine gebaseerd op connected cleaning met een Lithium-ion batterij en SMART technologie. Dat wil zeggen dat alle belangrijke data van de elektrische onderdelen wordt geregistreerd en gecontroleerd. Denk bijvoorbeeld aan de kwaliteit van de lithium-ion batterijen, de werking van alle elektrische componenten maar ook alle informatie zoals de werkduur,welke gebruiker, laadtijd, hoeveel is er gereinigd (in m2). Ook de locatie van de machine (GPS en Wifi) kan worden afgelezen. Deze informatie kan via de ICE i-Synergy App worden gedeeld met de desbetreffende eindgebruiker van de schoonmaakmachine om schoonmaakprestaties te optimaliseren.
"Slimme " schrobzuigmachine met geavanceerd doseersysteem
De ICE RS32BTL is een vernieuwende opzit schrobzuigmachine met een automatisch doseersysteem, welke is in te stellen op 1% tot 5% van het oplossingsmiddel. Door deze automatische dosering worden inconsistenties en overdosering voorkomen en kunt u altijd dezelfde kwaliteit schoonmaakresultaat garanderen. Daarnaast is het mogelijk om de borsteldruk traploos te verhogen tot 75 kg voor een nog beter en schoner resultaat. De compacte afmetingen van de opzit schrobzuigmachine en het eenvoudige bedieningspaneel maken hem erg flexibel en gebruiksvriendelijk. De RS32 BTL kan industrieel ingezet worden op alle zware toepassingen!
Belangrijke kenmerken van de ICE RS32L schrobzuigmachine:
Standaard Lithium-ion batterij met 3,5 uur werktijd.
Maximale borsteldruk van 75 kg en schoonwatertank van 110 liter.
Full-service operationeel lease: inclusief onderdelen, storingsbezoeken en preventieve servicebeurten. Geen verborgen kosten!
Een gebruiksvriendelijke bedieningspaneel met automatische doseersysteem.
Snelknop voor bediening met voorkeursstand.
Verschillende standen van borsteldruk (35 kg, 55 kg, 75 kg).
Noodstopknop en veiligheidslicht voor extra veiligheid.
Totale werkcapaciteit van 5.200 m2/uur.
Flexibel leasen van 12 t/m 48 maanden.
Flexibel leasen van schoonmaakmachines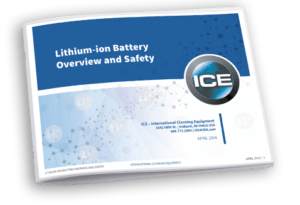 Deze ICE RS32BTL wordt alleen geleverd op basis van full-service operational lease (prijzen zijn op aanvraag). De ICE i-Synergy schoonmaakmachines kunnen tijdens het leasecontract ook worden omgeruild voor andere ICE machines of als extra machine worden ingezet. Ideaal als u tijdelijk extra capaciteit nodig heeft. Vraag één van onze adviseurs om meer informatie of vraag een vrijblijvende leaseofferte aan.
Wilt u deze machine leasen?
Vraag vrijblijvend de leaseprijs op door onderstaand formulier in te vullen.
Smart Floor Solutions
Dé samenwerkings- en adviespartner met uitgebreide kennis van en ervaring in hoogwaardige oplossingen voor ieder vloeroppervlak. Wij zijn een aanbieder van professionele schoonmaakmachines.
Onze locatie
Lübeckstraat 16
7575 EE Oldenzaal
The Netherlands
Openingstijden
ma – vr: 7:30 – 17:00 uur
za & zo:  gesloten